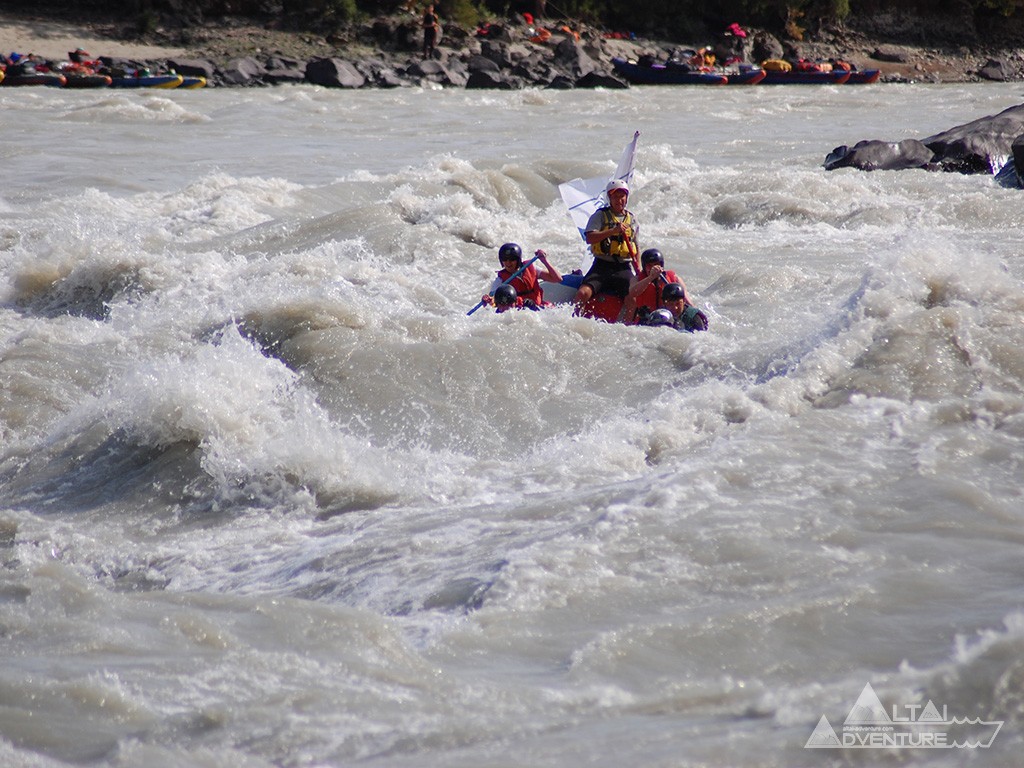 We offer unique journey down the high-water river - Katun. Here you can enjoy pristine wilderness as the itinerary goes through almost uninhabited places. One can see rock engraving and crystal rivers, which join the Katun. You will overcome rapids of III-IV Class: the Ilgumen, the Shabash, the Kadrinskaya truba etc. Professional guides will help to overcome these obstacles and you'll get enough adrenaline buzz and pleasure. You will remember all the moments of risk, team cohesion, triumph of victory and will become a true fan of whitewater. Rafting on the Katun is unforgettable adventure which will boost your energy and health. The itinerary begins from the mouth of the Bolshoy Yaloman river. The road to the start of the itinerary goes through the famous Chuysky Highway and through two picturesque Seminsky and Chike-Taman passes. The first date with the Katun will amaze you with its glories and beauty.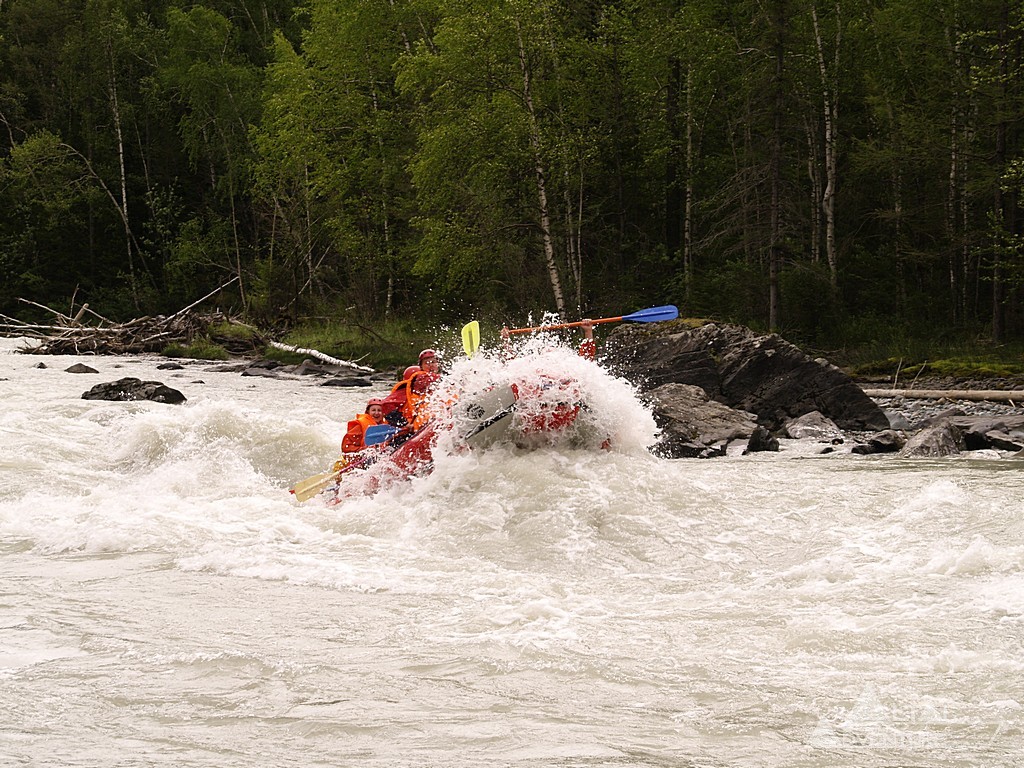 The Bashkaus and the Chulyshman are among the most difficult but beautiful Altai rivers. We chose not really difficult reaches for this trip about III-IV g.d. But everyone will get adrenaline rushes. These rivers differ dramatically from each other. Crystal water of the Bashkaus, high canyons, broad valley of the Chulyshman with numerous waterfalls – you can see all of this during this trip. There are many places of interest - The Red Gate pass, Ulagansky lakes, The Pazyryk burial etc.
Fishing (grayling). Car is provided.